GUIDE: 101 Coupon Tips For Beginners Guide
$

15.00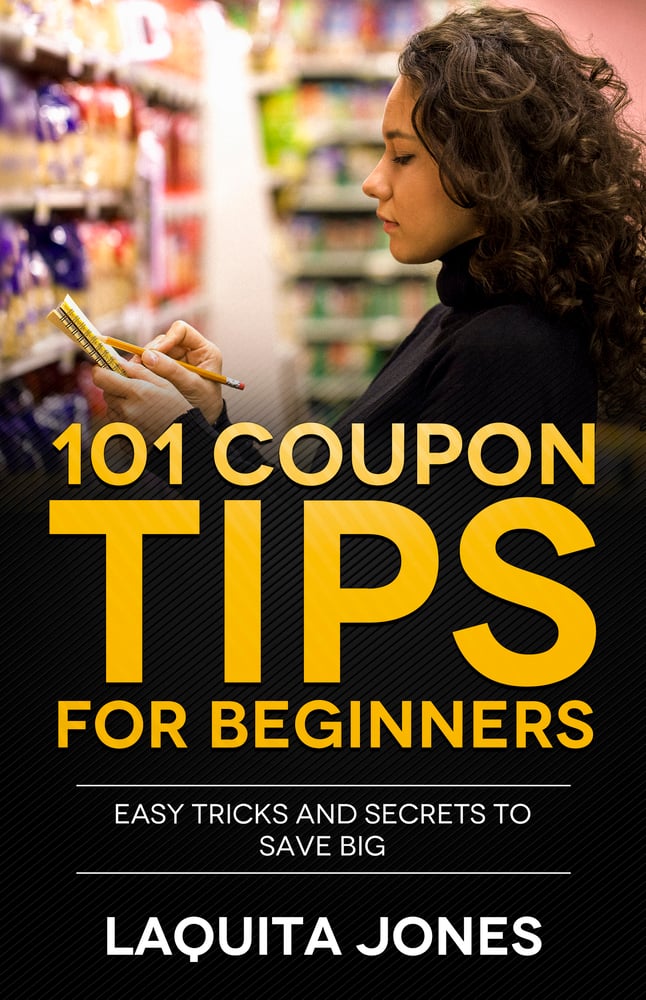 Color Cover with White Trim – Book Size: 5.5″ x 8.5″ – Interior Black & White – Pages 42
The '101 Coupon Tips For Beginners' by coupon advisor and expert Laquita Jones is power-packed with vital information for every person striving to become the best couponer. This short guide is filled with tips for beginners who are ready to master the coupon game.
Clip this. Stack this. Double this. Scan that. Grab a Raincheck. Digital Coupons, Manufacturers Coupons, Store Coupons.
Are you confused yet? If you have ever had a desire to coupon, but didn't know where to begin, how to begin and why to begin, this book is for you.
With the state of today's ever-changing economy, now is the time to learn how to tighten your budget, hide your wallet, reclaim your cash and take control of your finances. I will reveal some of the best coupon tips, tricks and secrets. With the rising cost of gasoline, groceries, toiletries, cleaning products, pet items, clothes, and simple entertainment it is essential to scale back and save more. More and more families are looking ways to slash their shopping bills in half and save money on everyday purchases.
Every day thousands of couponers hit up stores in search of dirt cheap steals, finds and extreme sales. Couponers have one goal in mind; getting the most bang for your buck! Free and cheap are two words that warm our souls. Although couponing can be confusing and overwhelming; there are tips and tactics that you can implement to make your shopping experience an inexpensive one. Each tip will give you a more comprehensive understanding of how it all ties together from beginning to end.